With Multiple Domain Exposure and being in touch with current technological uptrends, goBlue Technologies has series of ERP / CRM solutions which can be customised and implemented for multiple industries like Manufacturing, Distribution, Retail, Hospitality, Customer Support, Supply chain, Hospitals and Real Estate.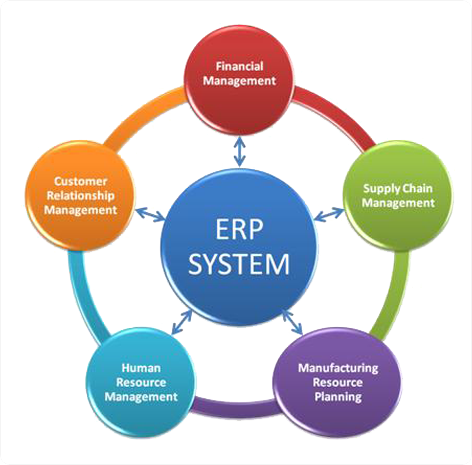 Our current scope of excellence encompasses:
Strategic planning and visioning
Business requirements analysis
Project planning and management
Data Migration Services
Design and Architecture
Application development and customization
Interfacing and integration with other applications
Pre/Post software implementation reviews
A Team of Experts
Same as People, Companies are different and have their own unique requirements and constraints. One solution fits all doesn't wont for a enterprise solution. There is No off the shelf product when we plan for a optimum solution for a client. Just trying to sell a complete database solution where the client can make use of a shared cloud DB is something we never do.Every client and every product has to be seen in reaction to economical value it brings to the enterprise. Initial costs, growth projects, vendor Neutrality, Lower maintenance cost, compatibility with existing legacy solutions, training costs and overall the business sense of changeover has to be clearly understood.
That is why our team is trained to examine your business and adapt applications to work best for you. There are no cookie-cutter solutions offered by goBlue Technologies. We strive for a perfect and highly optimised application that shall serve your needs rather your team serving to application needs.